Web AR
AR development for sites
Egorov Agency
How it works
Augmented reality for web
01
Development of 3D objects and scenarios for interacting with them
02
Animation and programming interactions with 3D objects
03
Creating a web page and placing a WebAR object on it
04
A customer sees a link or a QR code on the website or in an advertisement
05
The user goes to the page and gives it access to the phone's camera
06
Magic! An interactive object (product, character, etc.) appears next to the user in the space
Features & Benefits
AR for web
The user only needs
a browser
To see augmented reality elements, the user does not need to download any additional applications. It just opens a page in Chrome or Safari.
Absolutely new way
to interact with the user
On the site page, the user can try on sneakers, watches or glasses, see the new layout in his/her kitchen or bedroom, check out the car's finish, and much more.
Posts with AR get
a lot of likes and reposts
People are happy to post about their interaction with AR, as it causes a wow effect. AR improves any advertising campaign.
Gamification increases
your sales
The use of game mechanisms and entertaining elements increases sales and customer loyalty, involves them in the purchase process, turning it into a game.
Web AR Cases
Examples of usage by global brands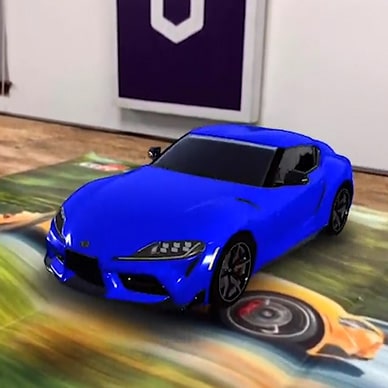 A Toyota dealer placed an AR object with a Toyota Supra GR car in the Road & Track magazine. You can change the color of the car, and it also shows the drift right on the magazine page.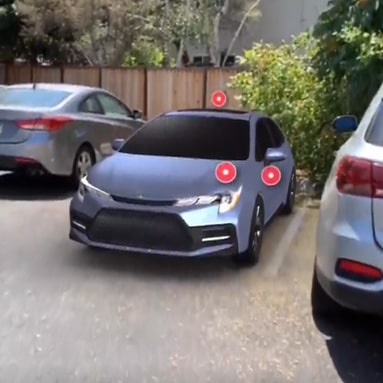 A Toyota dealer created an AR object with a real-size Toyota Corolla that can be parked in a parking lot. The user can change the headlights, sunroof, and alloy wheels.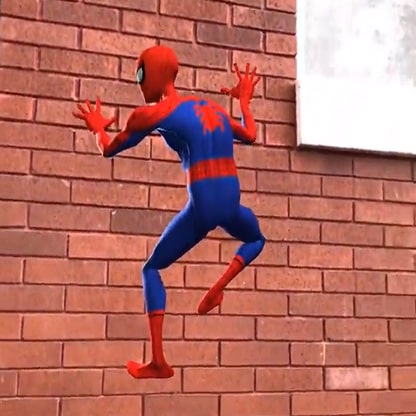 To promote the animated series The Spider-Verse, an AR object with superheroes was used. Each of the superheroes can climb the wall and jump to the ground. In addition, the user can take a picture with him.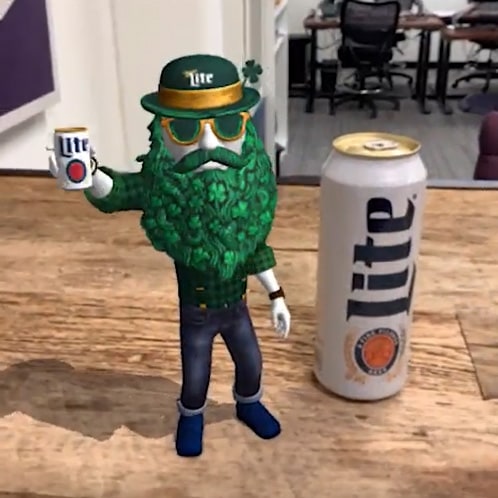 If the user points the phone's camera at a Miller Lite beer can, a character appears out of it: he is playing the pipe, dancing, and performing tricks with a snake.